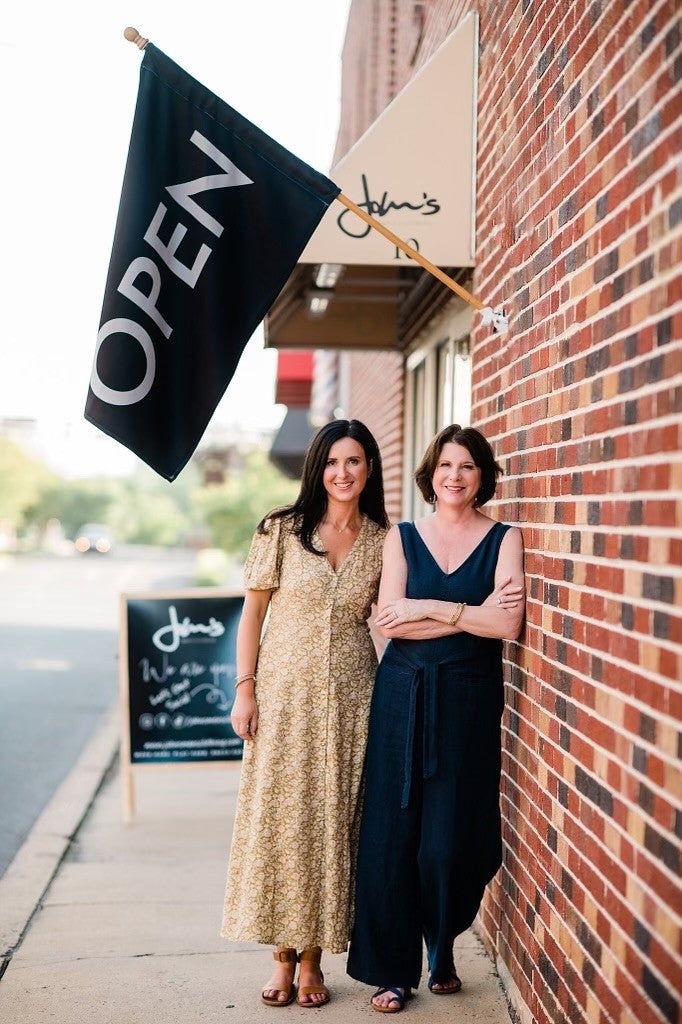 Our Story
Hi! We are Maureen and Beth - a mother and daughter duo! We often frequented Bel Air's amazing downtown and small business area and noticed there was a need for a men's clothing store. We decided to take this exciting opportunity and bring it to life.
John's Men's Clothing was created with the motto, "WORK HARD. PLAY HARD. DRESS EASY." - and that's exactly what we strive to help our customers achieve.
Who is John? John was our beloved son/brother. He possessed a love for clothing and had a natural ability to look great whether he was dressed up for work or relaxing in a pair of sweats. He could always effortlessly pull together a casual yet refined look and this is, and always will be, the inspiration behind our men's clothing store. His signature is our store's logo, and his style is our drive.
John's is a relaxed business casual environment offering the perfect blend of laid-back and sophisticated options all while keeping quality and total comfort at the forefront of our product offerings. Going into John's, you know you will find the perfect shirt for work, running errands around town, and for dinner dates with friends and family. It is a one stop shop.
The name John itself is a classic name with many variations. This is the perfect representation of our store, classic style and an easy modern twist.
We are a customer driven team and are here to help style you for your everyday looks and special events.
Can't physically come to the store? Order easily from our top favorites which we share regularly on our website and our social media.